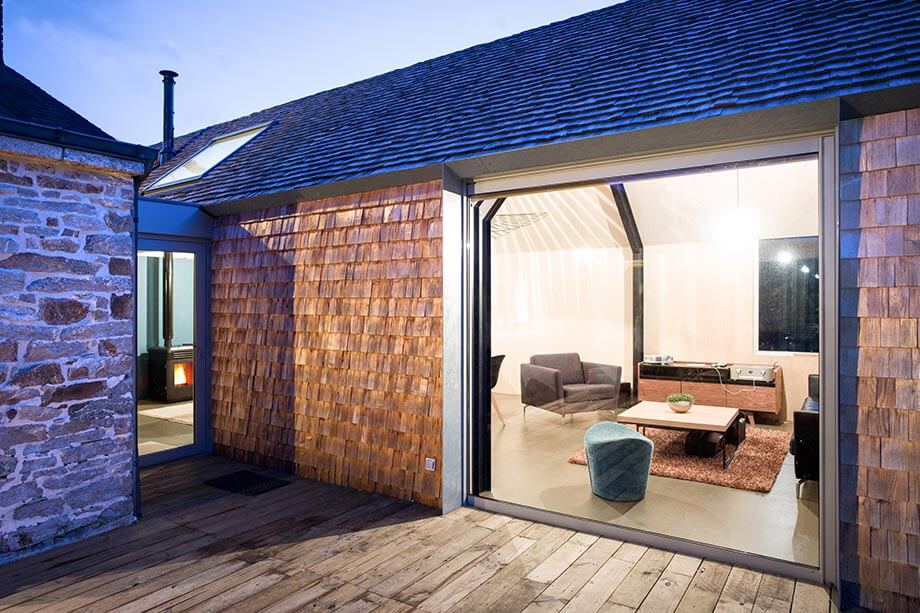 Green building in Bretagne with pellet heating by MCZ
This project focuses on the creation of a winter garden in a private house, completely eco-friendly and heated by a single little pellet stove.
The project starts from the need to extend an early twentieth century house in Vigneux de Bretagne, without special features apart from the solid granite walls, typical of Breton tradition. The architect Tristan Brisard chose not to force the similarities with the old house, but rather to create a stylistic liaison with an aesthetically autonomous volume as a living area, based on the archetype of the house, the icon typically drawn by children.