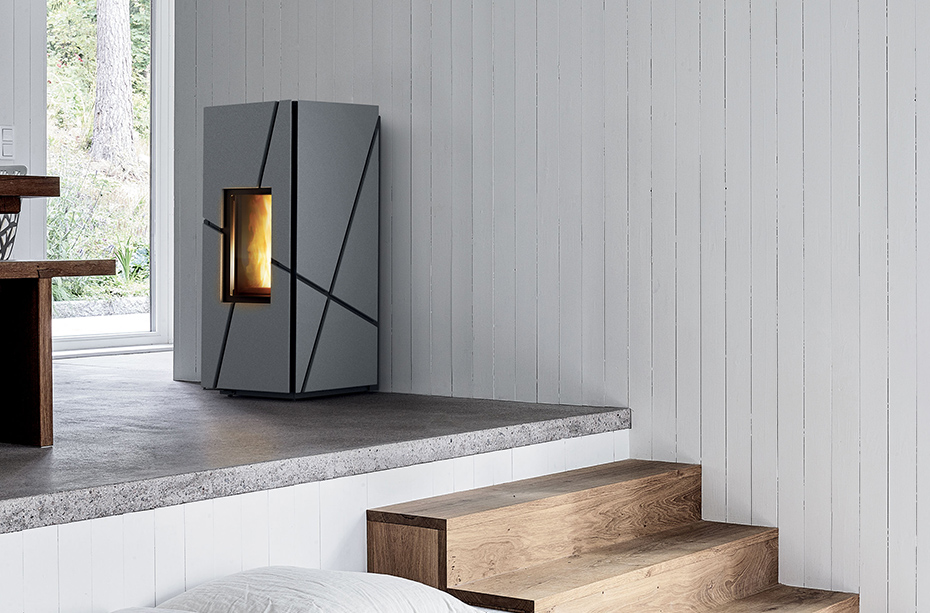 A UNIQUE AND NATURAL FLAME WITH THE LOWEST EMISSIONS ON THE MARKET: MCZ PRESENTS GROOVE, THE FIRST STOVE WITH THE INNOVATIVE "CORE" TECHNOLOGY
The pellet heating industry will take a decisive leap forwards with "Core" technology, which will be presented by MCZ Group during Progetto Fuoco 2020 (Veronafiere, 19-22 February).
With "Core", a beautiful flame that is unmatched in the world of pellet, heating is associated with extremely clean and efficient combustion, along with extremely low emissions.
"Core" is the result of extensive research aimed at optimising combustion from three points of view: aesthetics, comfort and the environment.
Groove, the first pellet stove featuring "Core", offers a unique and natural flame, while being silent and "green", with a visual effect similar to that of wood and extremely efficient combustion, which leaves the glass much cleaner.