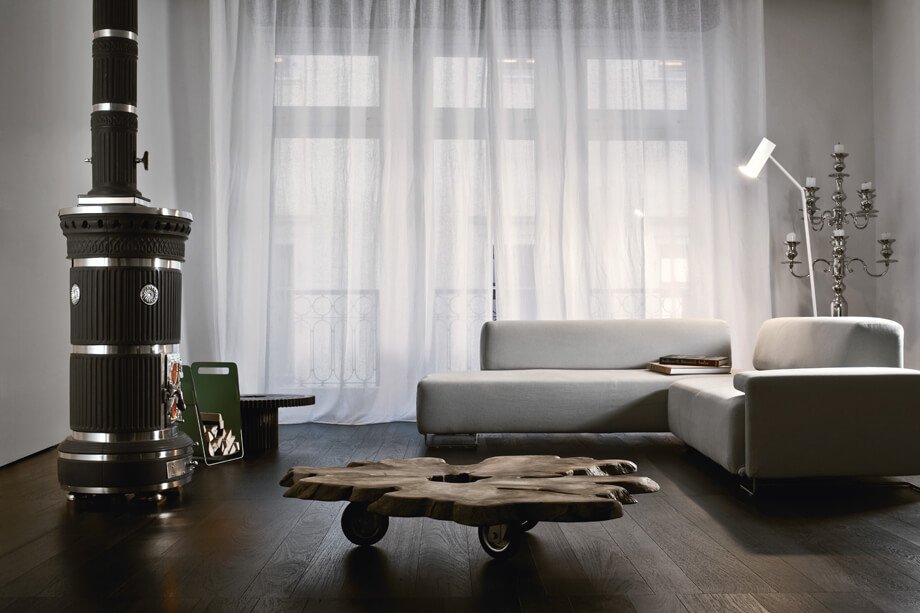 PRODUCT CATEGORIES
Handmade ceramic stoves, either wood-burning or pellet.
TARGET
The consumer who loves ceramics and hand-crafted, quality products in general.
PRODUCT
Stoves made with the highest quality of craftsmanship in classic styles that stand the test of time.
DISTRIBUTION CHANNEL
Channels specialising exclusively in the sale of fireplaces and stoves, heating sector professionals.