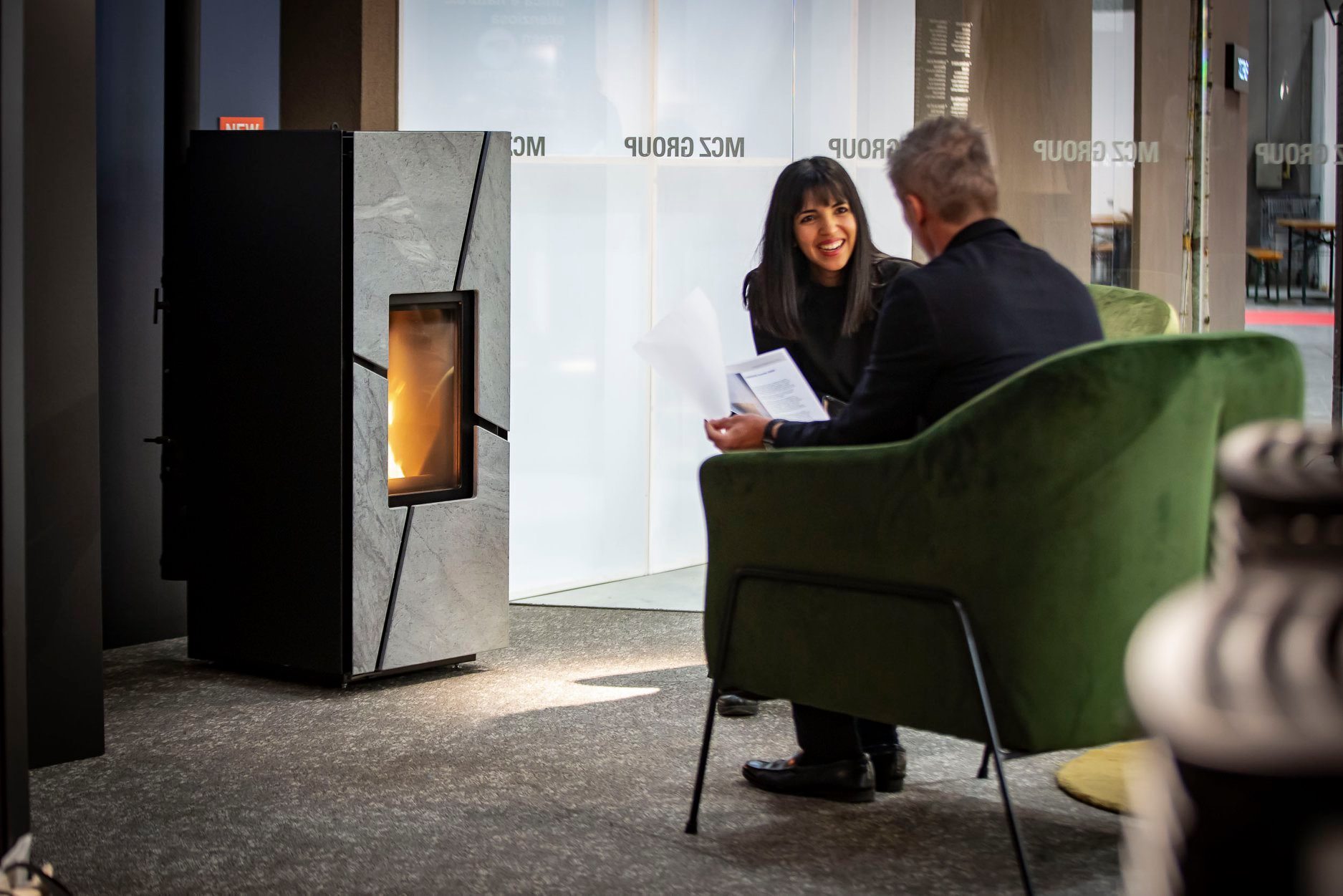 MCZ AND SERGIO LEONI: NEWS 2020 IN PROGETTO FUOCO 2020
MCZ Group has chosen the fair Progetto Fuoco in Verona to present the 2020 products, all in the name of a more comfortable, more beautiful and greener pellet or wood heating.
For the next season MCZ presents new wood fireplace inserts with an ergonomic swing door, a pellet fireplace with a boiler performance and six new pellet stoves, among which the revolutionary Groove, designed by Andrea Lazzari: thanks to the innovative Core technology, the result of over two years of research, Groove amazes with a more beautiful and more wood-like flame as well as cleaner combustion that significantly reduces emissions.
Sergio Leoni's range of products is expanded with two new pellet stoves designed by Emo Design: Costanza and Regina, both with reduced sizes ideal for small spaces and with a contemporary design that transforms the ceramic stove into a trendy object.