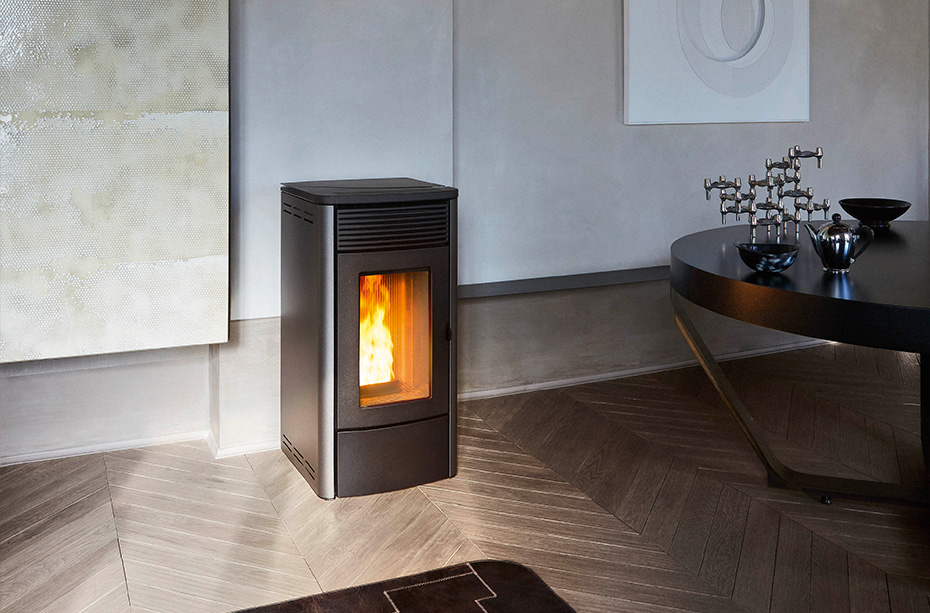 NEW, MORE SUSTAINABLE BUILDINGS
WITH MCZ HEATING SYSTEMS
Newly built houses are designed to combine maximum efficiency with energy savings and, as a result, a heating system plays a crucial role. A high quality of life in winter depends on the type of system used.
Are stoves and fireplaces suitable for this purpose?
By constantly investing in R&D, MCZ stoves and fireplaces have evolved to such an extent that heat can now be managed like a gas boiler: you can choose when to switch them on or off, vary the power as needed, and even heat up the water in bathrooms and kitchens.
In this press release you can find the answers to some frequently asked questions, with some examples of solutions.